Wedding planning tips | What to wear for an engagement session | Kathryn Kim Photography | Colorado Engagement Photographer | Colorado Mountain Wedding Photographer
So you recently became a fiance, (yay!) and next up is the engagement sesh! Now comes the all too common question of what to wear for an engagement session?!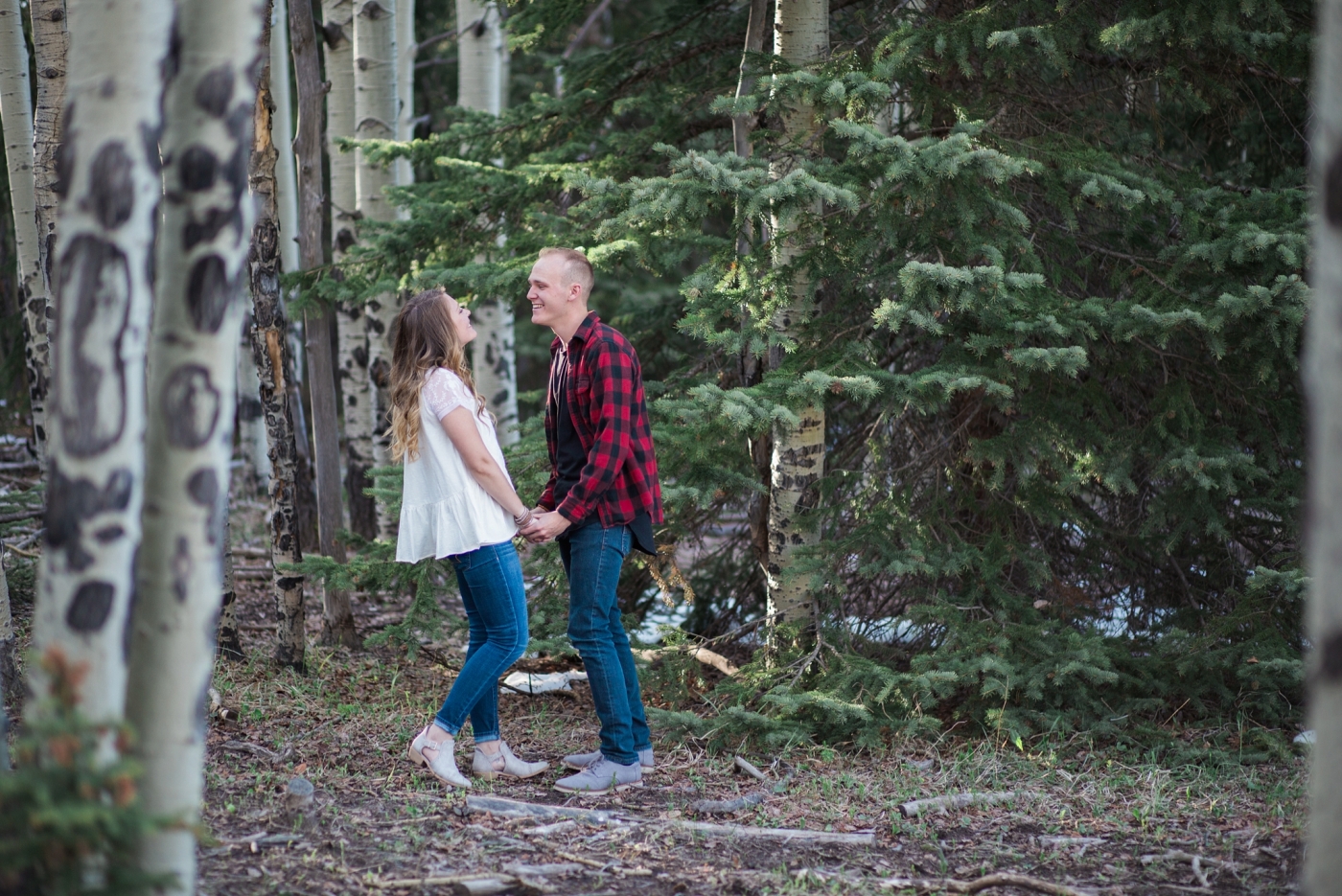 First things first, wear an outfit you feel confident in! If you feel great in your outfit, it's going to come across in your photos! If you buy a new top, bottoms, dress etc., I highly recommend having someone take a quick picture of you in the outfit beforehand.  You want to make sure you feel like it photographs well!
A great rule of thumb for what to wear in an engagement session, is for one person to wear a solid and the other a pattern. You want to coordinate your outfits/ colors but don't be too matchy! Rich, bold colors are usually a great choice. Bright colors tend to be distracting. Patterns such as plaid or polka dots can look great, so don't shy away! You just don't want the pattern to be too busy that it distracts from your beautiful faces! Feel free to ask my opinion if you are unsure, I am more than happy to help!
Feeling a little more confident in what to wear for an engagement session? Now, let's talk specific seasons!
SUMMER:
Ahh beautiful lush green summer shoots. I do love them! It might be toasty, but we will try and find some shade! Ladies, feel free to wear a cute dress or skirt with heels or flats. Flowy dresses are always fun because we can make your twirling dreams come true! Dressy shorts with a nice top can be really cute too! For the guys, a nice pair of shorts and a v neck shirt looks great! He can wear pants, just be sure to consider the heat!
SPRING:
Good ole unpredictable Colorado spring. I tend to think we don't really have spring here… it often goes straight from winter to summer! But if we're lucky and having actual spring weather, it can be so beautiful! Pretty similar to the summer ideas, a dress or skirt will be really cute. You could add leggings and a light sweater if it's a little chilly. Or leggings/jeans with a cute top looks great as well! For the guys, pants with a nice short sleeve, or nice shorts or jeans with a button down are great options.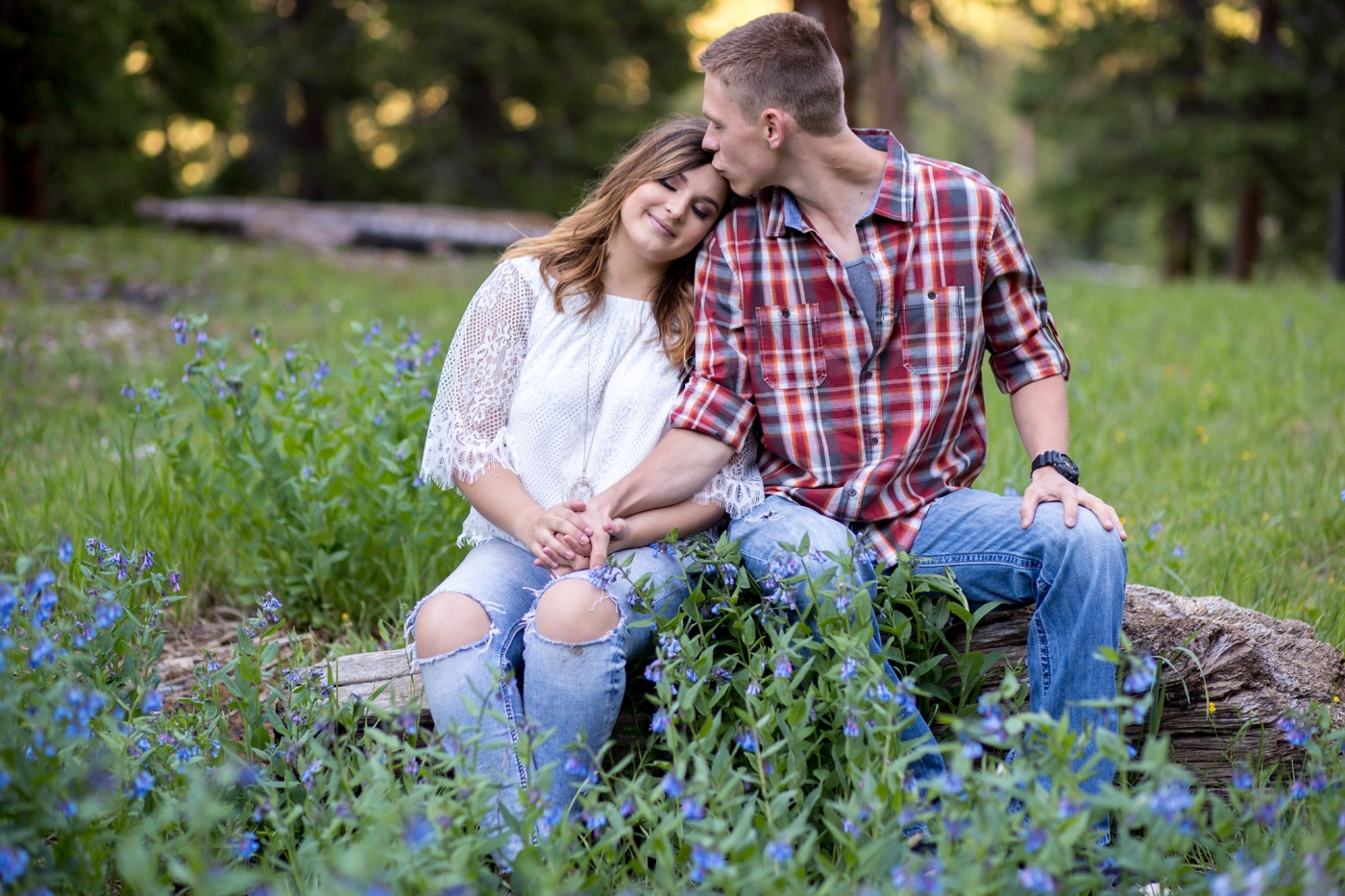 FALL:
Eek I love fall engagement sessions! There is nothing like the insanely gorgeous fall colors that Colorado has to offer! This season is the perfect opportunity to dress adorably cozy! To me fall screams plaid, vests, leggings, jeans, boots, beanies. You could also go for a light sweater and scarf. Or you could rock a cute long dress! For the guys, jeans or solid colored pants with a button down or thick plaid flannel is always a great outfit!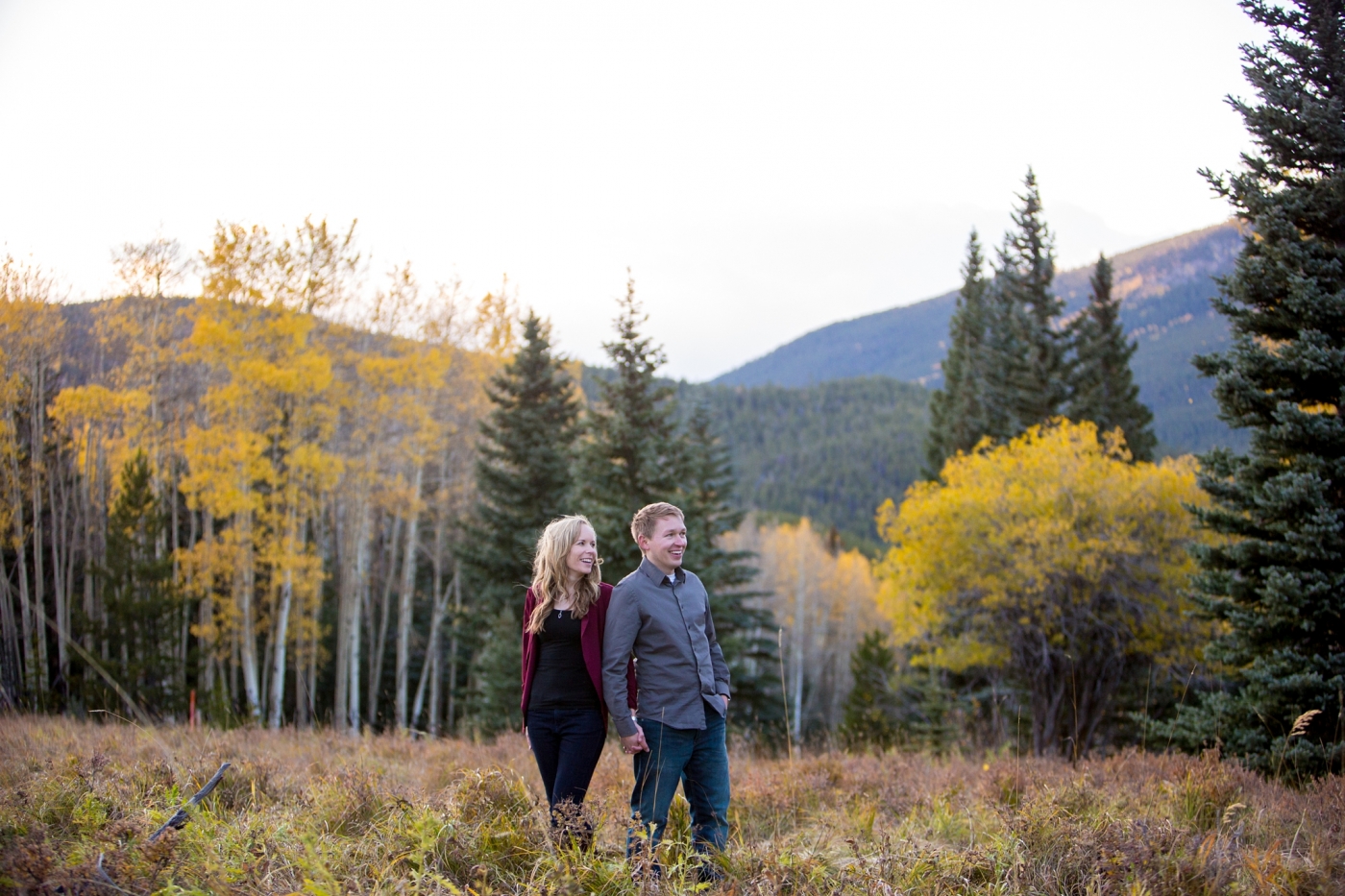 WINTER:
I looove snowy winter sessions! They can be a little hard to plan for since snow is rather unpredictable. But they are breath taking! Layers can be your friend with these sessions. If our shoot is in the foothills or mountains it can be pretty windy and feel a lot colder than the actual temperature. So it's always a great idea to throw a cute stylish jacket in the car just in case! Form fitting sweaters, jeans, cute pants, and boots are great ideas here. For the guys, a button down, jeans or nice pants, sweater, or light jacket are some nice options.

Here are a few more suggestions for what to wear in an engagement session!
I think it's great to have 2 outfits each. One casual and one dressy. This will add variety to the photos so it almost feels like you had 2 different sessions! Ladies, feel free to go all out and wear a fancy floor length dress! I mean, how many times are you going to get super dressed up like this?! Your man can bring a nice coat to throw over a button down and you two will look fabulous!
Accessories to add variety your engagement session outfits:
Necklace, earrings, bracelets, scarf, beanie, suspenders, bow tie, tie, stylish hat
Think about the main colors in the location that we chosoe. If we're shooting in the summer where there are tons of trees, you might want to avoid wearing green so you don't blend in with the background. This might also happen if you're having a fall engagement session and there's going to be a lot of yellow aspens!
Feel free to check out my Pinterest board for some visual outfit inspiration! Lastly, definitely check out my post on tips for a successful engagement session here!
I hope you feel more confident in what to wear for an engagement session now! I can't wait!